From Healthtron T7000W the change to F7000W
As for the equipment where the efficiency whose degree of completion is high is good it is not necessary to change!! As for changing just cloth of the chair!!
The first T7000W
As for functional design not changing, changing just cloth of the chair
Existence F7000W
| | | | | |
| --- | --- | --- | --- | --- |
| | | | | |
| T7000W mauve | | T7000W green / silver | | F7000W green / light green |

High voltage unit of the alternating current system which is original the Hakuju was built in to the chair Healthtron of the "economical space design". Individual double power source system. The electrode top, is provided in 3 places of the seat section and the foot
Hakuju individual 3 electrode systems are adopted. Because of this, high quality electric field is formed by the section of the body and the fact that distance of the electrode is shortened.
It turns on electricity from two place electrodes of head electrode 3500V plus bearing surface electrode 3500V indirectly, receives with the thermal ground foot block. It is possible to be able receive the ground of the foot to the substance, for the caster attachment alone to carry.
Cloth of the chair frontal land has changed with production year system, it is year system of order of rattan handle color, green and the gray. The succession type of Healthtron T7000W hits to F7000W, changing does not almost change with just the frontal land of the chair surface, function, design or, price are the same with the manufacturer desired retail price ¥598,500.

Healthtron T7000W
Medical equipment approval number
Green and gray: 20400BZZ00860
Mauve: (04B) 0257th number
Rated voltage
AC100V
Rated electric power consumption
9W
Rated frequency
50-60Hz
Effective voltage
It is low) 3500V high) 7000V
Timer time
15 minutes, 30 minutes, 60 minutes
Size (height x width x depth)
1450 x 630 x 850mm
Weight
40kg
Selling agency / Manufacturer
HAKUJU INSTITUTE FOR HEALTH SCIENCE CO .,LTD.
Country of manufacture
Made in Japan
Thermal stand specification
Rated voltage AC
100V (from chair itself supply)
Electric power consumption
30W
Timer time
60 minutes
Surface temperature
Approximately 45°C (at the time of room temperature 20°C)
Healthtron F7000W
Medical equipment approval number
20400BZZ00860
Rated voltage
AC100V
Rated electric power consumption
9W
Rated frequency
50-60Hz
Effective voltage
It is low) 3500V high) 7000V
Timer time
15 minutes, 30 minutes, 60 minutes
Size (height x width x depth)
1450 x 630 x 1130 - 1180mm
Weight
43kg
Selling agency / Manufacturer
HAKUJU INSTITUTE FOR HEALTH SCIENCE CO .,LTD.
Country of manufacture
Made in Japan
Thermal ottoman
Rated voltage AC
100V (from chair itself supply)
Electric power consumption
30W
Timer time
60 minutes
Surface temperature
Approximately 45°C (at the time of room temperature 20°C)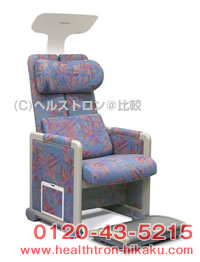 Only latter-term type thermal specification
Enlargement picture of operation switch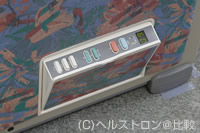 Switch picture of thermal ground stand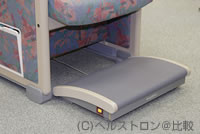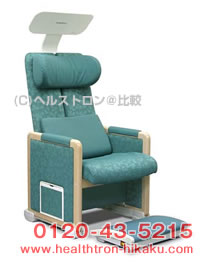 Enlargement picture of operation switch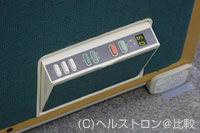 Switch picture of thermal ground stand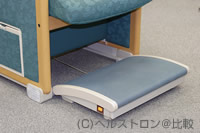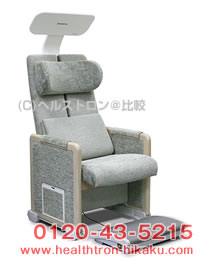 Enlargement picture of operation switch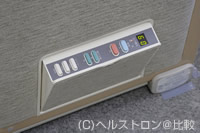 Switch picture of thermal ground stand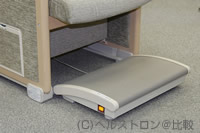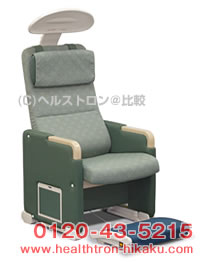 Enlargement picture of operation switch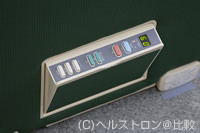 Switch picture of thermal ground stand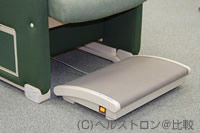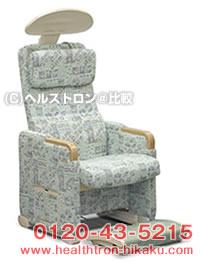 Enlargement picture of operation switch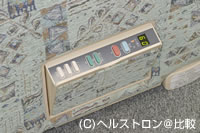 Switch picture of thermal ground stand